What's Your Story?
Leaked Today, Exploited for Life (recommended +14)
How Social Media Biometric Patterns Affect Your Future
The photos, videos, and audio posts we put online expose sensitive biometric patterns that can be abused by cybercriminals. These patterns are virtually unchangeable and can be used now or in future attacks.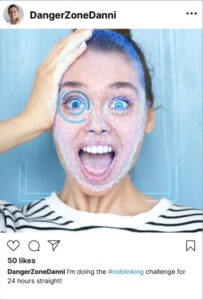 Your identity can be used  to spread misinformation without you even knowing it.
What can malicious actors do with a high-resolution video of your face?
Use your face and voice pattern to create a deepfake persona
Take over an account that requires voice authentication (for example, pronouncing a phrase from a list or saying a random phrase for authentication)
Take over an account that uses facial recognition for authentication